Crete-Heat® Specifications
3" Grid Pattern for 3/8", 1/2" and 5/8" tubing or 3/4" and 1" tubing
Board Size

25" x 49"

25" x 49"

25" x 49"

Effective Area

24" x 48"

24" x 48"

24" x 48"

Nominal Thickness of Insulation

3"

2"

1" or 1.25"

Total Thickness

3 7/8"

2 7/8"

1 7/8" or 2 1/8"

Standard Color

Green

Green

Green

Thermal Resistance Ft2.˚F•h/Btu (ASTM C518-04)

R-15

R-10

R-6

Compressive Resistance @ 10% deformation (ASTM C165-00)

25 psi / 3600 psf

25 psi / 3600 psf

25 psi / 3600 psf

Perm Resistance (ASTM E96-00)

.46 perms

.51 perms

.68 perms
** 1" panels are available with or without sound knobs on the bottom depending on your location ** Higher density 40 and 60 psi panels are available. Bundles of Crete-Heat® are 25 x 49 x 21 and weigh 28 lbs. each. NOTE: Due to ongoing commitment to quality, all specifications, ratings, and dimensions are subject to change.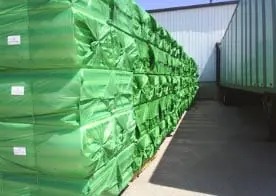 Green Bags 2"
(64 square feet per bag)
(8 Panels per bag)
Blue Bags 2" Ice Melt
(64 square feet per bag)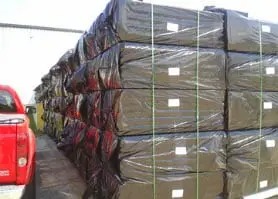 Black Bags 1"
(96 square feet per bag)
(12 Panels per Bag)
Yellow Bags 3"
(48 square feet per bag)
Ice & Snow Melt Application
New Ice & Snow Melt panels are here!
These panels hold 3/4-1 inch PERT, PEX tubing. They are packaged in blue bags. All other specifications are the same as the standard panel. Please see the Product Specification for details.
Either panel is approved for outdoor use. The only difference between the panels is the size of PERT, PEX tubing they hold...